Aleppo Laurel Berry and Olive Oil Soap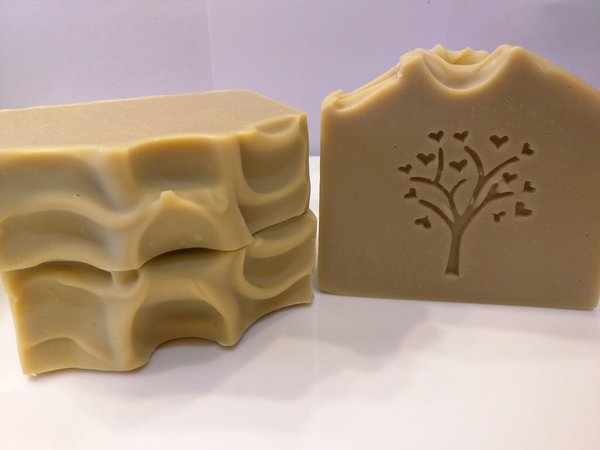 Aleppo Laurel Berry and Olive Oil Soap
Cold Process Method - Cure time 1 year
This beautiful soap was poured 9/2/2015. The normal cure time for an Aleppo soap is anywhere from 6 months to 1 year. We chose to cure our Aleppo Soap for 1 year to insure quality, skin benefits and a nice hard bar of soap.
Our Aleppo Soap contains: Olive Oil 70%, Laurel Berry Oil 30%, Water and Sodium Hydroxide
Aleppo soap can be used by anyone looking for a natural, chemical-free soap, but it can also help in a variety of skin problems. The olive oil used to make this soap gives it a creamy consistency and makes it especially gentle and moisturizing. The Laurel Berry oil gives this soap a warm, spicy and almost smoky outdoorsy scent.
I would love to list all the benefits that this soap has, but per FDA guidelines I cannot make any medical claims. If you google Aleppo Soap there is so much good information of how this soap has helped those with sensitive or irritated skin.
Fragrance Free - Scented only with the aroma of the Laurel Berry Oil.
For a longer lasting bar, allow the bar to air dry in-between uses.
Listing is for 1 bar of soap
Bar weight 4.5+oz