All Natural Whipped Body Butter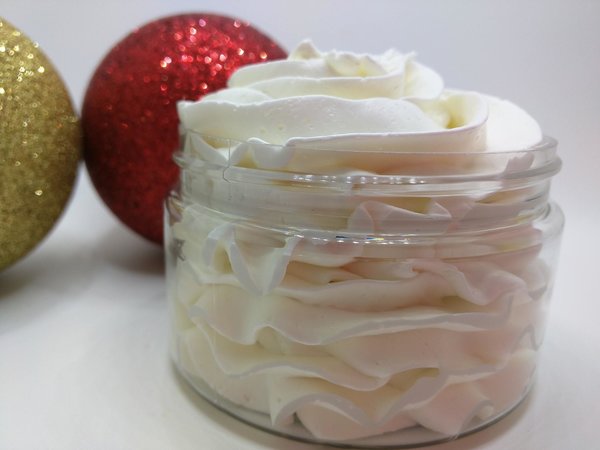 ALL NATURAL, MADE TO ORDER, SKIN LOVING BODY BUTTER!
Our body butters are made to order to insure you receive the freshest product possible. All butters and oils are 100% natural and pure. Our body butter may be ordered scented or unscented. Your choice. Just use the drop down menu to pick your scent. Fragrance descriptions can be found on our fragrance descriptions page. Please allow 2-3 days from placing order for this item to ship.

Need some extra nourishment for your dry skin? Load up your skin with this thick, rich body butter that's whipped to perfection! Made with simple, all natural ingredients, this vitamin rich, moisturizing body butter will have your skin glowing! Simply a great combination of oils for your skin. Generous portions of Shea and Cocoa butters make our Body Butter a superb moisturizer for your tired and dry skin.

Please note that our body butter does not include any emulsifiers so if you are ordering in the summer, item may melt slightly while in transit. If that is the case, you can put it in the refrigerator upon receipt to firm product. The melting of the product does not change it's effectiveness.
Contains: Shea Butter, Avocado Oil, Jojoba Oil, Vitamin E Oil, Arrowroot Powder and Fragrance

Our body butter is offered in two sizes, 4fl oz and 8fl oz jars.