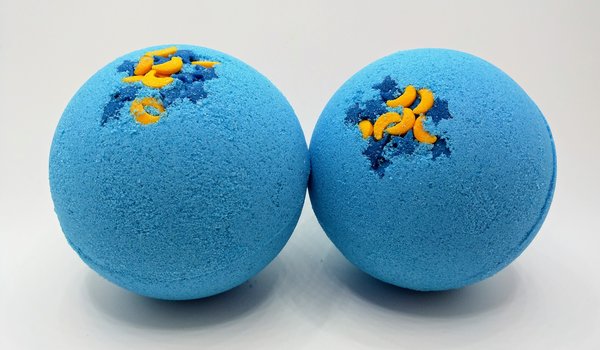 Blue Sugar Bath Bomb
Scented with Blue Sugar Fragrance - Contains notes of toasted caramelized sugar, woodsy cedar, warm Tonka bean, patchouli and licorice in a heavy bed of vanilla.
Enriched with cocoa butter and sweet almond oil for a wonderful skin nourishing soak in the tub. Relax after a long day, with an amazingly aromatic and skin nourishing soak.
Contains: Sodium Bicarbonate, Citric Acid, Kaolin Clay, Arrowroot Powder, Sweet Almond Oil, Cocoa Butter, Lathonal, Fragrance, Polysorbate 80, Witch Hazel, Sprinkles and Blue Lake
Listing is for 1 bath bomb
Bomb weighs approx 4oz