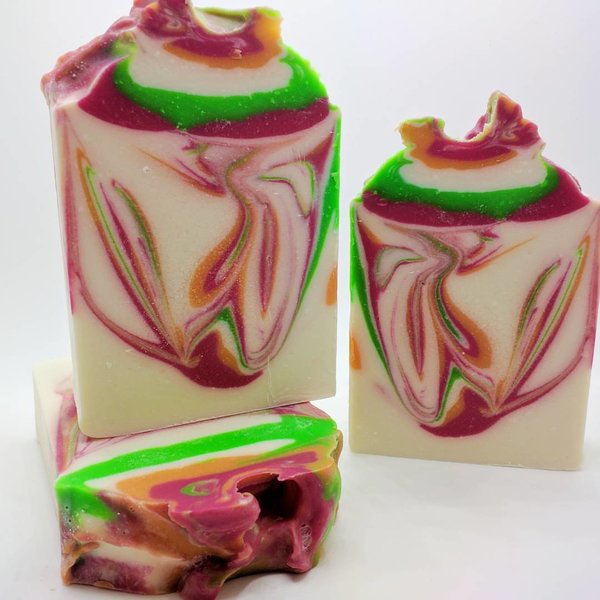 Coconut Mango Lime Soap
Cold Process Method
This soap is enriched with skin nourishing kokum and mango butters and smells so good!
Scented with a combination of 2 fragrances, Coconut Lime and Mango Coconut. The Mango Coconut adds a magnificent island aroma bursts with scents of fresh mango and coconut shavings and sweet undertones of sugared musk. The Coconut lime smells of fresh citrus lime, lemon and grapefruit with middle notes of coconut, pineapple and strawberry. The combination of the two smells like a wonderful tropical drink.
Contains: Coconut Milk, Olive Oil, Sunflower Oil, Coconut Oil, Palm Oil, Sodium Hydroxide, Kokum Butter, Mango Butter, Castor Oil, Kaolin Clay, Fragrance, Titanium Dioxide and Mica
For a longer lasting bar, allow the bar to air dry in-between uses.
This listing is for 1 bar of Soap
Bars Weigh approx. 4.5+oz