Dandelion Honey Unscented Soap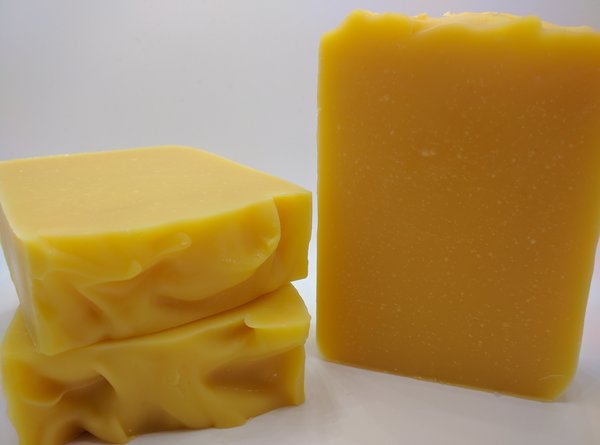 Dandelion Honey Soap

Cold Process Method
Palm Free, Unscented
This soap is unscented for those with fragrance sensitivities.
This recipe is our 25% Shea butter recipe. We have removed the Palm Oil and replaced it with Shea butter. Giving this bar a wonderful and I mean wonderful creamy luxurious lather. We also used dandelion infused olive oil and raw honey for all their yummy benefits. To boost it's natural color we used just a tiny bit of Annatto Seed infused olive oil.
Contains: Dandelion Infused Olive Oil, Water, Coconut Oil, Shea Butter, Sunflower Oil, Sodium Hydroxide, Castor Oil, Raw Organic Honey, Annatto Seed Infused Olive Oil
For a longer lasting bar, allow the bar to air dry in-between uses.
Listing is for 1 bar of soap
Bars weight approx 4+ oz