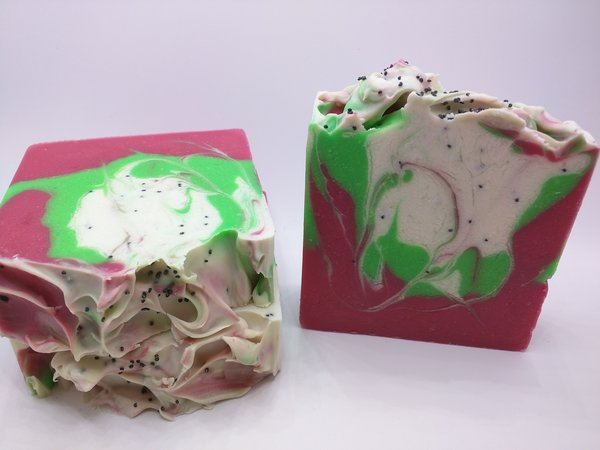 Dragonfruit & Pear Soap
Cold Process Method
Scented with a Dragonfruit & Pear fragrance. Exotic dragonfruit and casaba melon blend with notes of crisp pear and apple blossom.
Made with skin loving oils and butters for soft, moisturized healthy skin.
Contains: Olive Oil, Coconut Milk, Palm Oil, Coconut Oil, Sodium Hydroxide, Cocoa Butter, Shea Butter, Castor Oil, Sesame Oil, Kaolin Clay, Mica, Titanium Dioxide, Fragrance, Poppy Seeds and Tussah Silk

As always we only use Phthalate Free fragrances.
For a longer lasting bar, allow the bar to air dry in-between uses.
Listing is for 1 bar of soap
Bars weight approx 4.5+oz