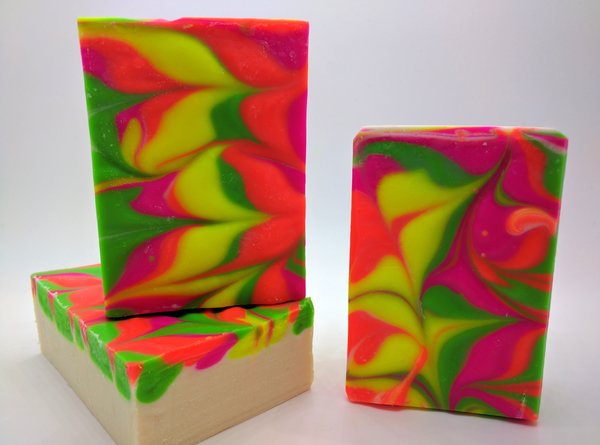 Energy Soap
Cold Process Method
Scented with a stimulating blend of Citrus, including Grapefruit, Lemon and Lime, with hints of fresh Cucumber and Jasmine, and a touch of Pineapple, Blackberry and Champagne. Energy is an exciting mix that's perfect for spring and summer.
Made with skin loving oils and butters for soft, moisturized healthy skin. These bars are smaller than I regular bars but a little thicker. Great for traveling and easier to grip.
Contains: Olive Oil, Coconut Milk, Palm Oil, Coconut Oil, Sodium Hydroxide, Cocoa Butter, Shea Butter, Castor Oil, Kaolin Clay, Mica, Titanium Dioxide, Fragrance
For a longer lasting bar, allow the bar to air dry in-between uses.
Listing is for 1 bar of soap
Bars weight approx 3+oz