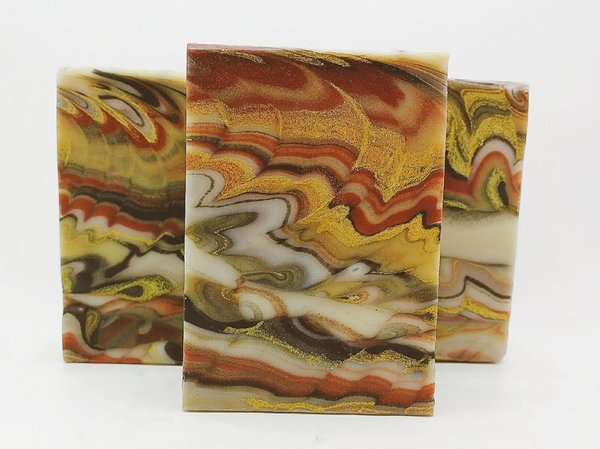 Guardian Angel Soap
Cold Process Method
Our soaps are made in small batches, one batch at a time.
Scented with Lord of Misrule a Lush type. Sweet and spicy, the Lord of Misrule has three main elements: Patchouli, vanilla, and black pepper. The main note of patchouli is sweetened by the underlying notes of vanilla. The black pepper gives this fragrance a slight peppery kick.

Contains:Sweet Almond Oil, Water, Coconut Oil, Palm Oil, Shea Butter, Sun Flower Oil, Babassu Oil, Sodium Hydroxide, Fragrance, Mica and Tussah Silk
For a longer lasting bar, allow the bar to air dry in-between uses.
Listing is for 1 bar of soap.
Bars weight approx 4+oz