Lavender, Rosemary & Lemongrass Soap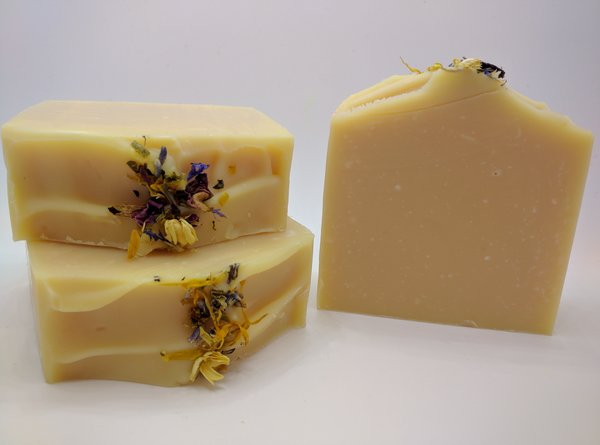 Lavender, Rosemary & Lemongrass Soap

Cold Process Method
Vegan and Palm Free
Scented with an essential oil blend of Lavender, Rosemary and Lemongrass. This combination is a light and uplifting scent.
This recipe is our 25% Shea butter recipe. We have removed the Palm Oil and replaced it with Shea butter. Giving this bar a wonderful and I mean wonderful creamy luxurious lather. This soap gets its natural color from the skin loving oils and butters used to make it.
Contains: Coconut Oil, Shea Butter, Coconut Milk, Avocado Oil, Sunflower Oil, Sodium Hydroxide, Castor Oil, Lavender 40/42 Essential Oil, Lemongrass Essential Oil, Rosemary Essential Oil, Kaolin Clay, Tussah Silk, (Top only) dried flowers of Chamonmile, Rose Petals, Calendula Petals, Jasmine lower, Passion Flowers, Hibiscus, Roemary, Lemon Balm, Cornflowers and Lavender Buds
For a longer lasting bar, allow the bar to air dry in-between uses.
Listing is for 1 bar of soap
Bars weight approx 4+ oz