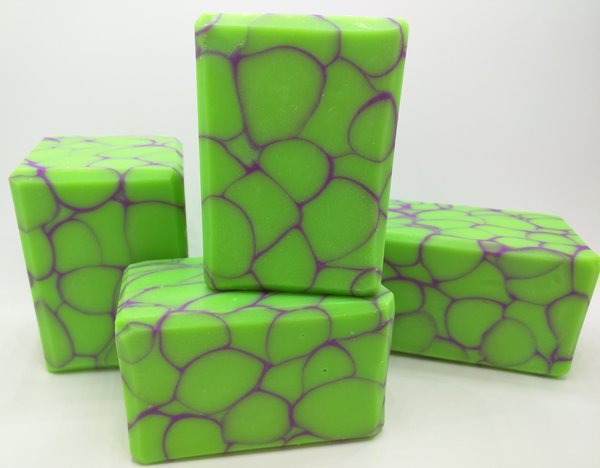 Pete's Dragon Soap
Cold Process Method
Our soaps are made in small batches, one batch at a time.
After this one was cut we all looked at each other and said, it reminds us of Pete's Dragon. Hence the name. =)

Scented with a fragrance called Purple Hooter's (like the drink), it smells amazing. Purple Hooter's is a wonderful blend of sparkling strawberries, raspberries, citrus greenery, and soft florals.

Contains: Olive Oil, Water, Coconut Oil, Palm Oil, Sun Flower Oil, Shea Butter, Babassu Oil, Sodium Hydroxide, Fragrance, Mica and Tussah Silk

For a longer lasting bar, allow the bar to air dry in-between uses.

Bars weight approx 5+oz